Colorado Hemp
Grown at an altitude of 7000 feet, our boutique varieties of hemp have the most sought-after profiles. We plant and harvest our flowers by hand and cure them onsite in our indoor facility. 
All our products are processed, packaged and shipped to you directly from our farm.
When you buy from HealthQuest Botanicals you are buying directly from the farmers that grow the hemp.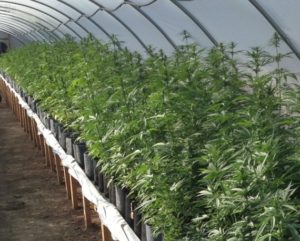 Sown, grown, harvested, cured and extracted at our mountain valley farm.
We've carefully selected strains of industrial hemp that are rich in desirable compounds, vitamins, minerals, flavonoids and terpenes.  We use organic farming methods free of synthetic pesticides and herbicides. We harvest the flowers by hand and cure them in our air-tight facility.
CO2 Supercritical Extraction
The cutting-edge Supercritical CO2 Extraction system  at our onsite facility ensures safety, purity and consistency.  Our products are tested by certified third-party laboratories for  cannabinoid profile and potency. All contain less than 0.3% THC.
Rich Hemp Oil straight from the farm
The results are in the Hemp Extract products you buy from HealthQuest Botanicals.  The natural full-spectrum complex is retained and enhanced, along with at least 400 other compounds which are recognized and sought-after. Our Full Spectrum Hemp Oil is clean and non-psychoactive.
From our Colorado mountain valley to you with care from HealthQuest Botanicals.